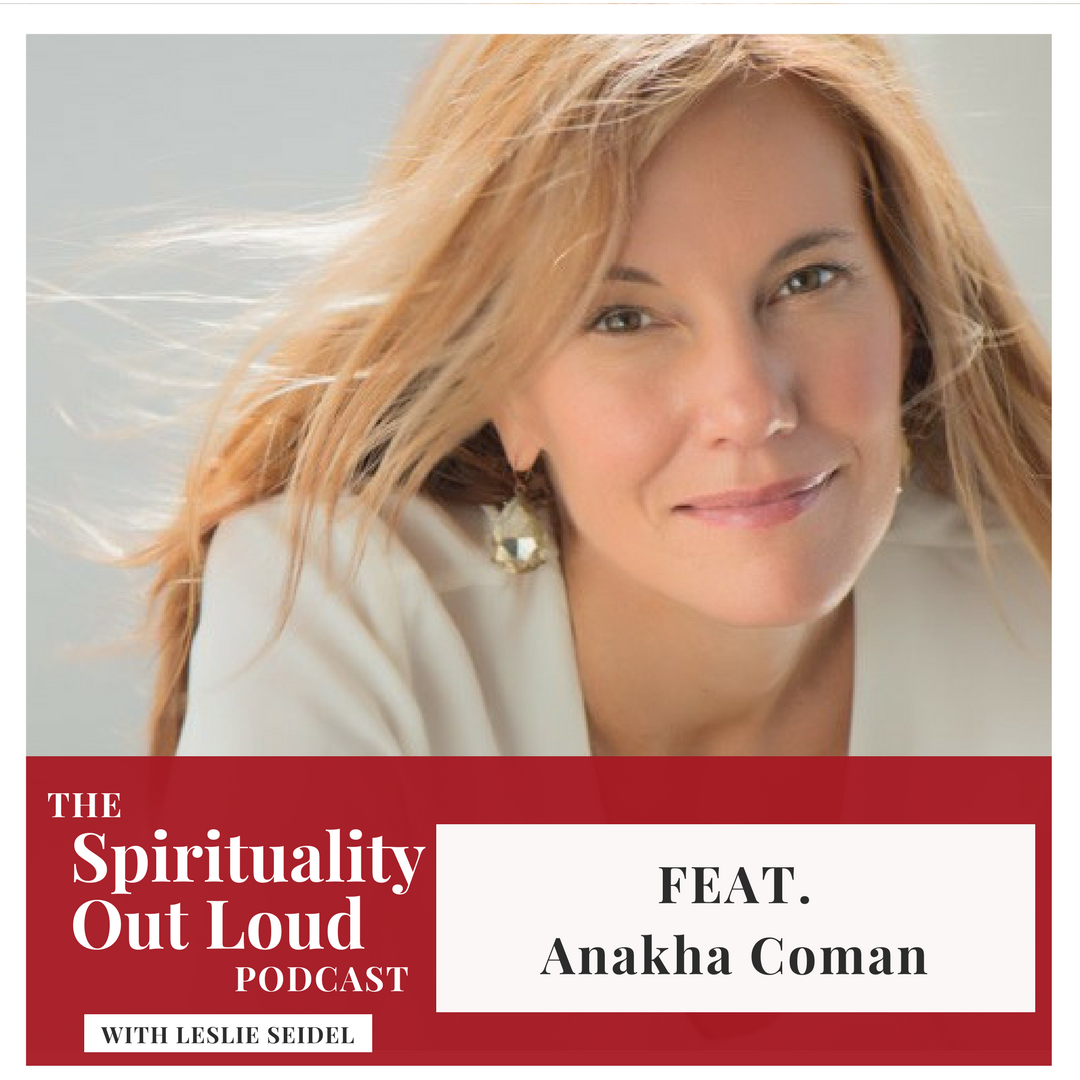 This week's podcast with Anakha brought me to tears, filled me up, gave me so many things. Give yourself a gift and listen to this woman's wisdom!
Anakha speaks, teaches and consults with leaders and organizations worldwide. Her clients include Intel, Nike, Microsoft, Eli Lilly, The Bill and Melinda Gates Foundation, SalesForce.com, the Mindfulness as Medicine Initiative, Save the Children and Parker Hannifin. She designed and co-authored the foundational curriculum for Intel's corporate mindfulness program in 2011, then co-founded and launched Awake@Intel, a successful initiative to realize the potential of employee and corporate intelligence. She created and facilitates Awake at Work, a mindfulness based program aimed at increasing employee engagement, creativity, collaboration and wellness.
With an emphasis on mindfulness, relational and collaborative intelligence, and dynamic innovation, Anakha's expertise is in organizational and leadership development. She holds a Masters in Organizational and Leadership Development, a Masters in Consciousness/Divinity, and a professional certificate in Spirituality, Health and Medicine. She is a certified Expressive Arts therapist and an ordained interfaith minister. 
Anakha is the author of The Proof: A 40-Day Program for Embodying Oneness (Hay House 2009); and The Law of Emergence: Living Your Soul's Blueprint for Brilliance; and Awake at Work™, an online mindfulness program available through Sounds True. She is a leader within the Global Oneness Movement in conjunction with the United Nations and Humanity's Team. She successfully designed and deployed a transformational justice program for incarcerated women at Coffee Creek Correctional Facility in Oregon, entitled The Miracle of a New Beginning.
 www.awakeatworkinstitute.com 
www.awakeatworktraining.com 
https://www.facebook.com/anakha.coman
https://www.instagram.com/anakha_coman/
Leesa Renee Hall, Unwinding Oppression...Patreon Account
http://leesareneehall.com/expressivewriting-prompts-to-use-if-youve-been-accused-of-whitefragility-spiritualbypass-or-whiteprivilege/#sthash.lScvX20i.iQofrIK7.dpbs
Desiree Lynn Adaway, Freedom School
http://desireeadaway.com/
Abagail Rose Clarke, The Skeleton Key:  Dismantle
http://www.abigailroseclarke.com/dismantle/
Anakha Coman, Feminine Leadership and Embodiment and Unwinding Oppression and White Supremacy
www.awakeatworkinstitute.com 
Judith Blackstone
https://www.soundstrue.com/store/the-realization-process-2436.html
"most of the time most of our brains are constantly searching am I safe, do I belong. I teach people how to put these fears to rest" ~ Anakha Coman
"A lot of time, people think the spiritual path is up and out, and that is one direction, I have been doing down and in and more relational. That is where all the complexity is, if I am just up and out, I can bypass a lot of my neuroses and challenges in my relationships" ~ Anakha Coman